Die Gottesanbeterin - KungFu Schule Berlin e.V.
A KungFu-School led by women* teaching Hsiang Chia T'ong Long style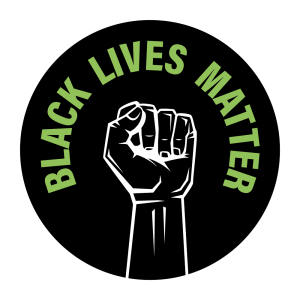 Welcome to the KungFu School Berlin e.V.
We are a women, lesbian, trans, inter-open association sharing feminist perspectives on sport, martial arts and societal relations.
The training is currently led by Mascha Rohner (main teacher) Uli Ertl, Mercedes Povedano, Therese Koppe. Wir versuchen, geschlechtsneutral zu sprechen.

 

Languages spoken by club members include German, English, French, Greek, Dutch, Polish, Russian, Spanish. Each coach can teach in several languages, supported by translation skills of trainees within the group.

 

Our trainees' ages currently ranges from 15 to 56 years.
The gyms and sport facilities currently in use are wheelchair-accessible.
Persons with physical limitations (temporary or permanent) are welcome to train with us. Together we can work out what is possible from your side and from the teacher's side, starting a mutual learning process.

 

STARTING CLASS FOR BEGINNERS
Every Monday at 7:15 p.m. at "Circus Schatzinsel", May-Ayim-Ufer 4, 10997 Berlin
More
Sunday: 14-15.30 Training in the Park
and
Free Training on Sunday
All experience levels
About the Style
---
The Hsiang family Mantis KungFu (Hsiang Chia T'ong Long Pai) is a traditional KungFu style rich in hand and weapon techniques. The nimble, agile foot techniques of the monkey are combined with the uncompromising hand techniques of the praying mantis, showing a fast, flowing and precise style.
Besides the typical forms of the praying mantis, the Hsiang Chia includes elements of the five animals tiger, crane, leopard, snake and dragon, with one form each. Elements of Shaolin, Lo Hon and Plum Blossom have been integrated into the Hsiang Chia which follows the tradition of the WuDang.

In this style superfluous movements like swinging strikes are replaced by short techniques which unfold their effect inside the receiving body. In Hsiang Chia we practice full body movements and use the force of gravity. In combat we turn towards the opponent and prefer a close distance.

Weapons training includes the traditional short, medium and long weapons. We start with the staff.
In our style we focus on:
-Full body movements
- Coordination
- Room control
- The perception and use of gravity in controlled combat situations.
The oldest representative of the Hsiang Chia Tong Long Pai in Germany is Sifu Friedhelm Tippner. Friedhelm Tippner.
Links
---
Frauen Kung Fu Schule Köln e.V Mantis style of the Hsiang family
Simone Koch - Dae Mahng e.V. Bonn
Li Schlüter - Kung Fu To´A
Mittelpunkt Bonn Tai Chi, Qigong, Pilates, school for back exercises
Lowkick-Berlin Association for martial arts and self defence for women and girls
DAOzentrum Berlin School for Tai Chi Chuan (Ma Tsun Kuen Style) and Daoistic Qi Gong
Preddoehl International e.V Center for health, violence prevention and personality development
Quecke A collectively run seminar house in Brandenburg with a focus on diversity and anti-discrimination.
Liability for links
Our site contains links to external websites of third parties, whose contents we have no control over. Therefore we cannot assume any liability for these external contents. The respective provider or operator of the sites is always responsible for the contents of the linked sites. The linked pages were checked for possible legal violations at the time of linking. Illegal contents were not identifiable at the time of linking. However, a permanent control of the contents of the linked pages is not reasonable without concrete evidence of a violation of the law. If we become aware of any infringements, we will remove such links immediately.